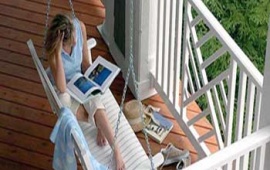 Welcome owners! Thank you for your interest in learning more about the Holiday Vacation Rentals management program and property care services. Our mission is to provide guests with memorable vacation experiences in the properties we rent, to rebook satisfied guests again and again, and to increase rentals for rental owners while providing superior services to meet renter and owner needs.
To view rental activity or block out days you want to reserve for your personal use, please use the link below to log in.
Holiday Vacation Rentals "Travels" newsletter provides informative news on industry trends, helpful tips and the latest updates about your Vacation Rental Management Company.
Click below for information about our Rental Program