Holiday Vacation Rentals provides memorable vacation experiences by helping our guests find uniquely suited accommodations for their stay in northern Michigan.
A full-service rental management company, we are passionate about the vacation rental industry and have been working to help homeowners and guests meet their needs since 2004.
Holiday Vacation Rentals is a member of the Vacation Rental Managers Association (VRMA) and a proud supporter of Discover Vacation Homes, an initiative to increase awareness of the value and convenience of renting vacation homes. Holiday Vacation Rentals is accredited by the Better Business Bureau (BBB) and has received excellence awards from Trip Advisor and Flip Key.


Birchwood Property Management is a division of Holiday Vacation Rentals and provides property care and condominium association management services. Our mission is to provide a high level of property management services, responsive to the needs of association boards and co-owners.
We provide for the administration, maintenance oversight, and budgeting necessary for the sound fiscal management of residential and commercial resort property.
Birchwood Property Managements' menu of services can be customized to meet the needs of homeowners and condominium property owners and associations. Our house service capabilities range from building and grounds maintenance to winter snow removal and our HomeWatch Program.
Learn More About Our Property Management Services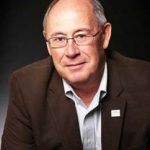 Alan R. Hammond is the founder and Managing Director of Holiday Vacation Rentals and Birchwood Property Management. He has served as a Director, Officer, and Treasurer of the Vacation Rental Managers Association (VRMA) and holds the Certificated Vacation Rental Manager (CVRM) designation. A recognized industry leader, Alan is featured in the book The Rental Game: Winning with a Professional Vacation Rental Team by Maureen Regan. Read more…
Contact Us
Phone: 231-242-0730