Emmet County, located in the picturesque state of Michigan, offers a remarkable range of natural beauty for outdoor enthusiasts and nature lovers. With its diverse landscapes, including pristine forests, stunning coastlines, and rolling hills, the county boasts an abundance of hiking trails that provide opportunities for adventure and immersion in the great outdoors. In this article, we will explore some of the most captivating hiking trails in Emmet County, highlighting their unique features and providing valuable information for an unforgettable hiking experience.
The Little Traverse Wheelway is a popular scenic trail that spans approximately 26 miles along the Lake Michigan shoreline, from Charlevoix to Harbor Springs. Perfect for both hiking and biking, this paved pathway offers breathtaking views of the crystal-clear turquoise waters, sandy beaches, and towering bluffs. Along the way, you will encounter charming coastal towns, parks, and access points to enjoy swimming, picnicking, or simply relaxing amidst nature's beauty.
The North Western State Trail is a former railroad corridor transformed into a picturesque trail spanning 32 miles between Petoskey and Mackinaw City. This multi-use trail is ideal for hiking, biking, and horseback riding. Surrounded by lush greenery and traversing through serene countryside, the trail offers a peaceful and immersive experience in nature. Highlights include panoramic views of Lake Michigan, dense forests, wildflower meadows, and the opportunity to spot local wildlife.
Headlands International Dark Sky Park
While not a traditional hiking trail, the Headlands International Dark Sky Park offers a unique experience for stargazing enthusiasts and nature lovers alike. Located just west of Mackinaw City, this designated Dark Sky Park is known for its exceptional night sky views, unspoiled by light pollution. During the day, visitors can explore the park's various trails that wind through dunes, forests, and the rugged shoreline of Lake Michigan. In the evening, the park comes alive with the wonders of the night sky, providing an awe-inspiring celestial experience.
For those seeking an immersive nature retreat, Wilderness State Park is a must-visit destination. With over 26 miles of hiking trails meandering through forests, wetlands, and sandy dunes, this park offers diverse ecosystems and ample opportunities for wildlife sightings. The trails vary in difficulty, allowing hikers of all levels to explore the park's scenic beauty at their own pace. Be sure to visit the park's iconic Lake Michigan beachfront, where you can enjoy a refreshing swim or a relaxing picnic with panoramic views of the lake.
Little Traverse Conservancy Hiking Trails
Located in Harbor Springs, The Offield Family Viewlands offer a network of trails that wind through beautiful meadows, woodlands, and wetlands. With over six miles of trails, hikers can explore diverse habitats and enjoy panoramic views of Little Traverse Bay and the surrounding countryside. The trails are well-marked and range in difficulty, making them suitable for hikers of various skill levels.
Goodhart Farms Nature Preserve
Nestled near Cross Village, the Goodhart Farms Nature Preserve is a hidden gem boasting enchanting landscapes and tranquil hiking trails. Spanning over 500 acres, the preserve features a mix of open fields, forests, and wetlands, providing habitat for a variety of wildlife species. Hikers can choose from a range of trails that highlight the preserve's natural beauty and offer opportunities for birdwatching and wildlife observation.
The Spring Lake Preserve, located near Petoskey, offers a peaceful and scenic hiking experience. With approximately three miles of trails, hikers can explore a mosaic of habitats, including wetlands, forests, and the picturesque Spring Lake shoreline. The trails wind through diverse ecosystems, offering glimpses of wildflowers, migratory birds, and serene water views.
Emmet County, Michigan, is a true paradise for nature enthusiasts, offering an array of hiking trails that display the county's natural wonders. Whether you seek captivating coastal views, serene forests, or the chance to marvel at the night sky, Emmet County has it all. The Little Traverse Conservancy offers a collection of remarkable trails that showcase the natural wonders of the region. From panoramic views and diverse habitats to tranquil meadows and remote islands, these trails provide ample opportunities to connect with nature and immerse oneself in the county's breathtaking landscapes. So, lace up your hiking boots and explore the wonders of Emmet County, and the natural treasures preserved by the Little Traverse Conservancy.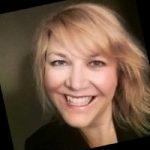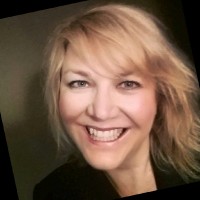 Sally Brumleve joined the HVR team in January 2020 in the capacity of Acquisitions and Resort Services. She is an outdoorsy northern Michigan native and enjoys kayaking, cycling, hiking, snowshoeing, and camping. She has spent the past 14 years in the hospitality industry with responsibilities in front office, revenue management, food and beverages, sales, housekeeping, and resort retail operations. Her career experiences have been in Michigan, Florida, and the U.S. Virgin Islands. Prior to that, Sally spent 15 years as an entrepreneur living in the Upper Peninsula's idyllic Les Cheneaux Islands, as the owner of a charming harbor market and managing broker for an area real estate company. She has experience in residential development and the lakefront cottage market. She holds a BA in Economics from the University of Michigan and an MBA in Strategic Leadership from Spring Arbor University. She holds ABR and GRI real estate designations. In her role as Acquisitions and Resort Services, Sally enjoys helping homeowners realize their financial goals through the rental management program. She feels fortunate to live in the Little Traverse Bay region where great communities, freshwater and four seasons come together.