Free Rental Guide!
Learn what it takes to rent your vacation home and maximize your rental income.
Free Rental Guide!
Learn what it takes to rent your vacation home and maximize your rental income.
This year has brought many challenges and demands for the vacation rental industry, as well as new ways of managing traveler safety concerns and unforeseen disruptions to their travel and leisure plans. The vacation rental industry has been greatly impacted from the catastrophic pandemic, so it's more important than ever for vacation rental homeowners to minimize their exposure to liability and consider smart solutions to short-term rental insurance coverage. As we look to the future, we are optimistic that the new approach of remote working and learning will empower families to plan vacation stays during traditionally low rate seasons and value our expanded travel protection offerings.
Changes to the Traveler Profile
One of the most significant trends we've experienced this year and can expect to see in the future is an increase in road trip adventures to Northern Michigan. Studies show that travelers not only took an average of two road trips during Summer 2020, but they are also planning on replacing cancelled trips from earlier in the year with two additional trips within the next six months. Additionally, travelers are willing to forego airline flights in lieu of adventuring long distances in their personal vehicle for a future vacation. Plus, a whopping 73% of travelers say that traveling on the American roadway is more fun than flying.
In our region, we've experienced travelers booking well beyond peak season and who are eager to secure their travel plans for next year. Our stunning natural environment in Northern Michigan provides vacationers with a desired sense of safety, access to abundant conservation lands, and socially distanced physical spaces. We believe this trend will continue as families seek vacation destinations in low populated areas, where natural beauty is the principal attraction.
Raising the Bar for Cleaning Standards
Many vacation rental homeowners and guests have wondered about the measures Holiday Vacation Rentals is taking to safeguard their personal health and safety. This year we took swift action to minimize this threat. We implemented an action plan that added an additional step to our cleaning standards: an electrostatic spray application of a hospital-grade disinfectant, raising the bar of safety for homes in our rental program. As a result, we were able to quickly recover from the statewide shutdown earlier this year and experience a robust season of vacation rental bookings with positive results of more vacation rental revenue for homeowners.
Adopting Flexible Cancellation and Travel Insurance Protection
The second biggest concern with vacation travelers has been protection from cancellation of their vacation due to an unforeseen illness or emergency. A recent study revealed that travelers are now 40% more likely to protect their vacation by purchasing travel protection insurance this year, compared to vacation trips they have taken in the past. For this reason, this year we supplemented our standard travel insurance program with the option of adding Play Travel Protection's Cancel for Any Reason insurance (CFAR). The Play Travel Protection program is underwritten by Nationwide® and offers a comprehensive benefit package for unforeseen emergencies that cause interruption or cancellation to travel plans, and it ensures homeowners' income is protected when cancellations are made.
Risk Management and Protecting Owner Rental Income
One of the biggest exposures vacation rental owners face is liability. If a guest slips and falls on a property and requires medical treatment for injuries sustained, it can have serious consequences for the homeowner. Another exposure is damage to the building and contents of the property. What if a tree fell on the roof during a heavy storm like the one that struck the Little Traverse area this summer? With the highly regarded Proper Insurance® short-term rental policy, you will be covered.
The Proper Insurance® policy is a comprehensive specialty commercial policy that is backed by Lloyd's of London, and protects property owners for their building, contents, business income, and commercial business liability. The reason Proper Insurance uses a commercial policy is because it provides the homeowner with broad coverage in the event the property is occupied by the homeowner, friends or family, vacation rental guests, or even if it is vacant. The Proper Insurance® policy also provides for "personal liability" when the homeowner uses the property as their primary residence. If there is loss of rental income, it ensures the vacation rental income as "actual loss sustained" with no time limit.
The Optimistic Future
While some travelers are cautious about planning future vacation travel, many are finding it easier to plan vacation stays with the peace of mind that our travel protection programs offer. Despite hardships including COVID-19, we remain confident that the vacation rental industry will continue to grow as an alternative to hotel lodging. This year has strengthened Holiday Vacation Rentals' commitment to customer care excellence. With our local expertise in the vacation rental industry, homeowners can feel confident that we will continue to serve their best interests, even during these tumultuous times. Increased demand and higher rental rates make it the ideal time for homeowners to consider professional management with Holiday Vacation Rentals. As we navigate the upcoming months and look toward the future, the safety and good health of our community will continue to be our top priority.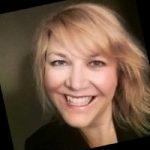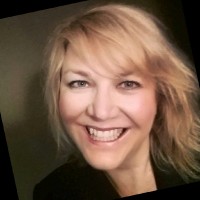 Sally Brumleve joined the HVR team in January 2020 in the capacity of Acquisitions and Resort Services. She is an outdoorsy northern Michigan native and enjoys kayaking, cycling, hiking, snowshoeing, and camping. She has spent the past 14 years in the hospitality industry with responsibilities in front office, revenue management, food and beverages, sales, housekeeping, and resort retail operations. Her career experiences have been in Michigan, Florida, and the U.S. Virgin Islands. Prior to that, Sally spent 15 years as an entrepreneur living in the Upper Peninsula's idyllic Les Cheneaux Islands, as the owner of a charming harbor market and managing broker for an area real estate company. She has experience in residential development and the lakefront cottage market. She holds a BA in Economics from the University of Michigan and an MBA in Strategic Leadership from Spring Arbor University. She holds ABR and GRI real estate designations. In her role as Acquisitions and Resort Services, Sally enjoys helping homeowners realize their financial goals through the rental management program. She feels fortunate to live in the Little Traverse Bay region where great communities, freshwater and four seasons come together.