One of the many reasons vacationers enjoy coming to northern Michigan is to take in it natural scenic beauty. In addition to state land and parks, there are many private conservation lands throughout the area that make great locations for family nature hikes. In fact, there are so many places you can go to enjoy the great outdoors that it can be hard to choose. So here are our picks for fifteen of the best northern Michigan nature preserves for you and your family to explore.
1. Thorne Swift Nature Preserve
"Take only memories, leave only footprints", reminds a trailhead sign at Thorne Swift Nature Preserve. Here you'll find 30 acres of land with winding boardwalks and mulched trails leading you through the peaceful forest, over swamps, around a pond, and to a public beach where you'll find dunes and a beautiful stretch of Lake Michigan shoreline.
You won't want to miss out on this trail! It's 1.5 miles of easy, well-maintained trails that offer a wide range of scenery, with educational signage teaching about the local flora and fauna.
At the visitor center, you'll also find a butterfly-themed kids' play area and nature exhibits, such as a display showing the stages of how caterpillars transitions from a chrysalis and into a butterfly.
Thorne Swift is located very near our office and just a short scenic drive northwest from Harbor Springs, on Lower Shore Drive off of M-119.
This preserve is the perfect family destination!
2. Offield Family Working Forest Reserve
The Offield nature preserve has 390 acres of woods, hills, and meadows, with around 4 miles of maintained trails passing beneath a canopy of deciduous trees or through groves of majestic pines.
Located on the east side of Quick Road outside of Harbor Springs, this preserve is loved by locals and visitors alike for dog walking (leash required), hiking, and biking, as well as cross-country skiing in the winter. There are numerous crisscrossing trails for you to choose from, with convenient signs and maps along the way to help you navigate your journey.
3. Round Lake Nature Preserve
The Round Lake preserve offers a mixture of hardwood forest, a cedar swamp, and marshlands along the lake. This conservancy is popular for school groups and educational programs. So, if you're wondering whether this is a good hike for the kids, the answer is "Yes!" And they may want to wear their puddle boots! There is just about one mile of peaceful, easy trails here.
You can find Round Lake nature preserve between Harbor Springs and Petoskey on Powell Road, just off of M-119.
4. Goodhart Farms Nature Preserve
Looking for serene trails with views of Lake Michigan? Head to Goodhart Farms preserve, a much-loved place of serenity for hikers featuring 7.5 miles of marked trails for hiking or horseback riding.
During winter, the preserve is also popular for cross-country skiing and snowshoeing, with about 3.5 miles of trails that are groomed.
On your trek, you'll experience a mixed environment of meadows and forests of maple, beech, and ash, as well as hay fields and old orchards.
Goodhart Farms preserve is located off of Robinson Road east of Good Hart.
5. Oden Island Nature Preserve
East of Little Traverse Bay on an island in the middle of Crooked Lake, you'll find a nature preserve like no other. Oden Island was once planned for residential development but instead was largely preserved by the Little Traverse Nature Conservancy with an outpouring of financial support from the community.
The preserve consists of 50 acres characterized by large old-growth trees and wetlands. There is almost a mile of foot trails, with great views along the lakeshore.
The island is accessible by Oden Island Drive off of Channel Road on the south side of Crooked Lake, and you'll find the preserve on Leeward Drive to the northeast of the island.
6. Five Mile Creek Nature Preserve
Another local treasure, the Five Mile Creek Nature Preserve features 90 acres of land and a spring-fed creek flowing beneath the shading canopy and through a cedar swamp. Watch for rainbow, brown, and brook trout in the cold waters of the creek!
You can find this preserve a short drive north of Harbor Springs near Pond Hill Farm on scenic M-119. The creek passes under the road near the old red one-room Five Mile Creek schoolhouse. Bring your camera!
7. Naas, Mauger, Raunecker, and Leslie Preserve Complex
This preserve complex comprises 45 acres of conifer-deciduous forest and cedar swamp west of downtown Harbor Springs. Entering by the conservancy sign you'll walk across a boardwalk leading you over wetland wildlife areas. It's a flat, easy trail that connects to local roads and is within a pleasant walking distance from downtown!
8. Allan and Virginia McCune Nature Preserve
The McCune Nature Preserve is a hidden gem, too pristine not to include in our list of great local spots for hiking! This preserve is located a little over six miles east of Petoskey and features nearly four miles of trails where you'll enjoy the natural beauty of hardwood and red pine forests, a meadow, a creek, and a cedar swamp.
The preserve encompasses 168 acres offering 3.8 miles of trails. There are numerous possible loops of varying distances you could do here, which makes it great for hiking with younger kids. The trails are well-marked with maps at intersections, which also offers kids the opportunity to try their hand at navigation! One section of trail features a walking bridge over the creek, which a great spot for photos.
9. Watson and Schott Nature Preserves
Looking for an easy trail to get a good walk or run in? The Watson and Schott preserve complex offers 104 acres or peaceful upland mixed hardwoods. There's a one-mile trail that loops through both preserves, taking you through a sanctuary of red oaks, maples, ash, and scattered white pines—a particularly amazing hike come October when the leaves are exploding into color!
The preserve complex is between Harbor Springs and Petoskey on Mink Road, right off of Woodland Drive, which you'll find off of M-119 where Bay Tennis & Fitness is located.
10. Woollam Family Nature Preserve
The Woollam Family Nature Preserve offers a secluded stretch of beach on Lake Michigan, with a short half-mile hike through the evergreen woods and over the dunes. The appeal of this conserve is perhaps best summed up by John Woollam, whose financial support was critical for the Little Traverse Conservancy's purchase of the land: "I grew up near Lake Michigan and often brag to people about Michigan's sand dune coastline stretching from the Indiana Dunes to the Straits. To me and my family, this preserve — from the beach shore to the sand dunes that lead up to a hilly forest — epitomizes everything that makes the west coast so special."
The preserve is a short drive southwest of historic Cross Village on scenic M-119.
11. The Headlands
If you're from a big city, no matter where you go in northern Michigan, you'll be in awe of how many stars you can see on clear nights. But if you really want get away from any kind of light pollution and fully appreciate the beauty of our Milky Way galaxy, head several miles west of Mackinaw City to The Headlands, home to The Headlands International Dark Sky Park! Apart from stargazing, the 600-acre park has 2.5 miles of trails for hiking, biking, or cross-country skiing.
The Headlands is located several miles west of Mackinaw City off of Wilderness Park Drive, with an entrance directly across from the Mackinaw Area Historical Society Heritage Village.
12. Hailand/Helstrom Preserve Complex
The Hailand and Helstrom Preserve Complex offers nature enthusiasts 50 acres of forested uplands, wetland ponds, and open meadows. Watch for beaver habitats! There is a 1.5 mile trail system here with sections of boardwalk and paved path making it easily accessible. Bonus if you're hiking during northern Michigan's wild raspberry season!
13. Susan Creek Nature Preserve
West of Bay Harbor off of US-31 is the Susan Creek Nature Preserve, where habitats include hardwood forests, cedar thickets, black ash swamp, meadows, and ponds. Described by the Little Traverse Nature Conservancy as "a significant success story", the preserve comprises 314 acres of land that, together with the adjacent 55-acre Taimi Hoag Natural Area preserved by the Little Traverse Bay Band of Odawa Indians, offers 2 miles of trails.
The entrance to the preserve's parking lot is located about 11 miles west of the intersection of US-31 and US-131 in Petoskey. A bit hard to spot, watch for it on the south side of the road 0.6 miles southwest of Big Rock Road.
14. Sturgeon Bay Addition to Wilderness State Park
With 4,100 feet of Lake Michigan shoreline, Sturgeon Bay is described by the Little Traverse Conservancy as "One of the most beloved public beaches in northwestern Lower Michigan." Popular activities here include swimming, kayaking, beach walking, and dune climbing.
Be aware that this area is habitat for the endangered piping plover and several species of rare plants, so tread carefully!
Climb to the top of one of the large sand dunes here and you'll be rewarded not only with some great exercise, but also a magnificent panoramic view of Lake Michigan! This is a phenomenal place for taking in the unbeatable northern Michigan sunsets. (The dunes also make for awesome sledding! Plus in the winter you can explore the cool volcano-like ice formations along the shoreline.)
There is also a superb hilly section of the North Country Trail here that's one of our favorite stretches for hiking through the great northern Michigan woods!
15. Oden State Fish Hatchery
While in northern Michigan, visit the Oden State Fish Hatchery, where you can learn more about the area's fish species and feed fish in the ponds. There's a visitor center and gift shop, as well as a replica train car with exhibits depicting how employees of the Michigan Department of Conservation lived on the train while transporting fish across the state during the early 1900s.
The hatchery has paved paths for walking or biking. Go a short distance along the stream where some beavers like to hang out and you'll come to an area with a window view of the life underwater. A tad farther are two large ponds inhabited by fish and ducks. There's a pellet dispenser so the kids can feed the fish, which will sometimes jump into the air to compete for the prize. While not technically a nature preserve, we're including it on our list because it's a great place for the whole family to take a nature walk and learn about some of northern Michigan's aquatic wildlife!
The hatchery parking lot and visitor center is located off of US-31 just west of the Windjammer Marina on Crooked Lake, between Conway and Oden.
Conclusion
With so many preserved habitats to choose from in our area, there are seemingly endless opportunities for nature hiking! We hope our suggestions help you decide where to go to enjoy the scenic beauty and wildlife of northern Michigan.
For more information about local conservation areas, or to learn more about how private initiatives help keep northern Michigan a haven for outdoors enthusiasts, visit the website of the Little Traverse Nature Conservancy.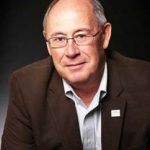 Alan R. Hammond is the founder and Managing Director of Holiday Vacation Rentals and Birchwood Property Management. He has served as a Director, Officer, and Treasurer of the Vacation Rental Managers Association (VRMA) and holds the Certificated Vacation Rental Manager (CVRM) designation. A recognized industry leader, Alan is featured in the book The Rental Game: Winning with a Professional Vacation Rental Team by Maureen Regan. Read more....