It's no secret that Northern Michigan is filled with awe-inspiring natural beauty during every season (yes, even winter!). Despite the year-round beauty, if you ask Michiganders what their favorite season is Up North, many of us will say autumn.
A Northern Michigan fall is like no other. The brilliant colors of the trees contrast beautifully against the blue sprawl of the Great Lakes. It's an unforgettable sight. But don't take our word for it – go immerse yourself in the color.
Here are some of our favorite fall drives in Northern Michigan:
Please note that many of the listed businesses are still affected by COVID-19 restrictions. We ask that if you enter a business, please follow all posted guidelines, wear a face covering, and practice social distancing. You can check online or call ahead to see if their hours have changed.
Tunnel of Trees Scenic Highway (M-119) | Harbor Springs
It's arguably the most beautiful roadway in Michigan. This 20+ mile road stretches along the Lake Michigan coastline from Harbor Springs to Cross Village. Immerse yourself in the canopied forests with panoramic views of the water! Check out this beautiful video to get a taste of the road trip.
Must-see: Grab a cinnamon sugar pumpkin doughnut from Johan's Pastry Shop or chocolate chunk cookie from Tom's Mom's Cookies in Harbor Springs. As you head up the Tunnel of Trees, stop by Thorne Swift Nature Preserve for a dose of peace and quiet along the easy trails. And while you're at it, stop by the Holiday Vacation Rentals office to say hello to our team! If you're heading up on a weekend, check out Pond Hill Farm's "Fall Fest." Looking for a great dinner to bring home later? Good Hart General Store's pot pies are unbeatable. Once you finally reach Cross Village, stop by Legs Inn, one of the most famous restaurants in Michigan with unparalleled views of the lake!
Bonus Harbor Springs spot: Offield Family Viewlands – New for 2020!
As a former Harbor Springs golf course,
Offield Family Viewlands
was designated as a protected forest reserve in July 2020. With 280 acres of rolling hills and 4.5 miles of walking trails, the preserve is a prime spot for fall activities. The top of the Viewlands rests on a large hill, offering panoramic views of Harbor Springs, Petoskey, Alanson and even Charlevoix! The views are breathtaking – bring a picnic and revel in the autumnal sprawl.
M-22 Scenic Highway | Leelanau Peninsula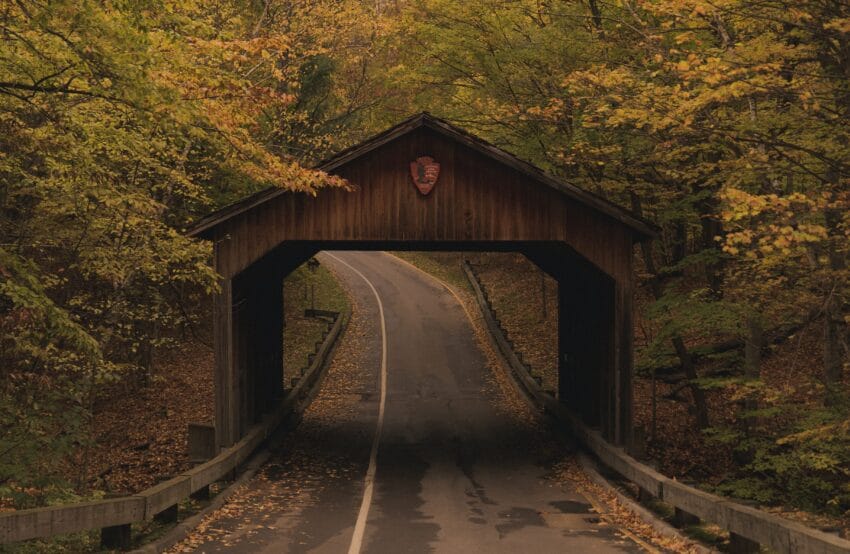 This winding two-lane road encompasses the edges of the Leelanau Peninsula, transporting you along small towns, inland lakes, massive sand dunes, and more. The heart of it lies Sleeping Bear Dunes National Lakeshore, which was named the "Most Beautiful Place in America" by Good Morning America.
Must-see: Grab a sandwich from Shipwreck Café in Empire or a pizza from Riverfront Pizza in Glen Arbor – but make sure it's takeout! With your lunch in tow, drive up to Pierce Stocking Scenic Drive for panoramic views of Sleeping Bear Dunes and plenty of picnic tables for dining. (Note: Pierce Stocking is currently under construction – check this Twitter account for daily updates on its fluctuating open/closed status.) If Pierce Stocking is closed on the day of your visit, you can always check out the Dune Climb or Sleeping Bear Heritage Trail.
Stop by Glen Arbor for quaint shops, including Cherry Republic and Cottage Book Shop. Then make your way up to Leland, a picturesque old fishing village with original shanties along the water. A visit to the Leelanau Peninsula isn't complete without a tasting tour of one of the area's fantastic wineries and cideries – we highly recommend Black Star Farms, Mawby, and Suttons Bay Ciders.
Orchard Highway (US-31) | Charlevoix – Traverse City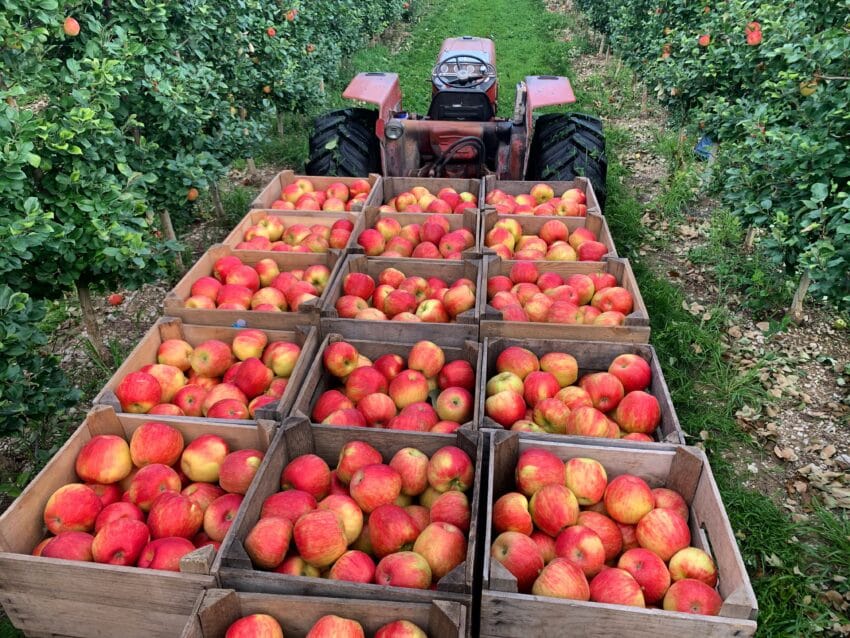 Although US-31 follows the entire west coast of Michigan, the stretch between Charlevoix and Traverse City is particularly lovely, as it is dotted with plenty of farm markets and orchards. You could easily spend an entire day hopping between farms to enjoy the best cider in the area! It's the perfect set-up for a fall day.
Must-see: Starting in Charlevoix, stop by Harwood Gold's café for a pick-me-up coffee before your drive. And while you're at it, grab a bottle of their famous maple syrup! If you have time to linger around the Charlevoix area, we highly recommend driving past the quirky Mushroom Houses or stopping by Castle Farms (you'll feel like you're in France). Next, head over to Bier's Inwood Brewery for an impressive lineup of local brews and a local art gallery. Royal Farms in Ellsworth is the perfect stop if you're craving fresh cider, apple pie, or asparagus soup. The on-site corn maze and U-Pick apple orchard bring hours' worth of fun. As you approach Traverse City, pop over to Nomad Cidery and Farm Market for all things apple-related – pies, pastries, cider, you name it! You can test your shooting skills with the apple cannons, too.
Tahquamenon Scenic Byway (M-123) | Upper Peninsula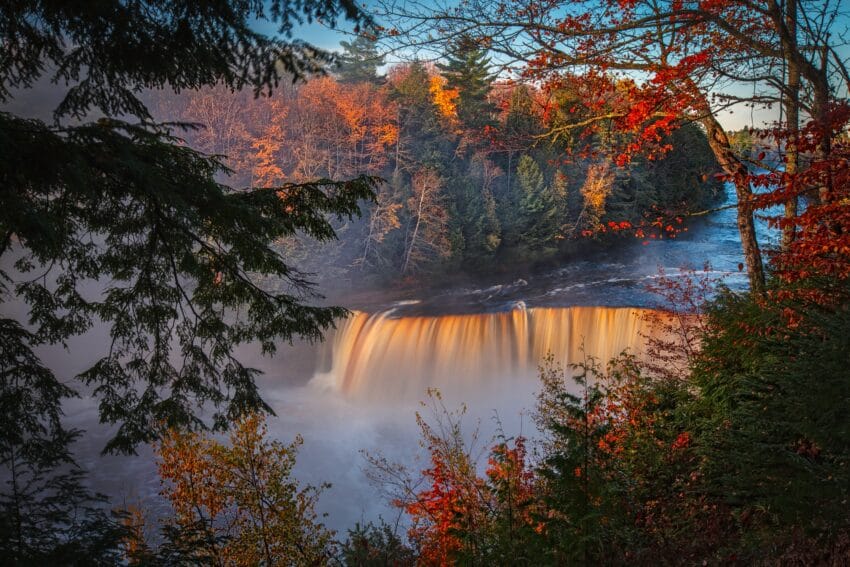 There's no better spot for stunning fall color than the sprawl of old-growth forests in Michigan's Upper Peninsula (UP). The Tahquamenon Scenic Byway is in the heart of the wilderness, looping you through pristine untouched terrain. It's a place where "wildlife outnumber people and time is measured in tree rings." The leaves in the UP tend to turn earlier than mainland Michigan's foliage, so if your Up North vacation is planned earlier in the fall, you won't miss out on color by visiting the UP!
Must-see: Start off in the small town of Newberry (the moose capital of Michigan!) and make your way over to Hamilton Lake Natural Area for lush hiking trails and a gorgeous scenic overlook. Immerse yourself in lumberjack history by visiting the Tahquamenon Logging Museum. Head up to the rustic Tahquamenon Falls Brewery and Pub for a hearty lunch and refreshing microbrews. You can't miss one of the gems of the Upper Peninsula: Tahquamenon Falls State Park. The 50,000-acre park boasts numerous waterfalls, including the Upper Falls, one of the largest waterfalls east of the Mississippi! Once you make your way to the Lake Superior shoreline, stop by the Great Lakes Shipwreck Museum & Whitefish Point Light Station or Whitefish Point Bird Observatory.
Find yourself in Northern Michigan this fall!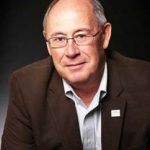 Alan R. Hammond is the founder and Managing Director of Holiday Vacation Rentals and Birchwood Property Management. He has served as a Director, Officer, and Treasurer of the Vacation Rental Managers Association (VRMA) and holds the Certificated Vacation Rental Manager (CVRM) designation. A recognized industry leader, Alan is featured in the book The Rental Game: Winning with a Professional Vacation Rental Team by Maureen Regan. Read more....