It goes without saying—a vacation home offers numerous benefits. Whether your goal is to make your favorite destination a home-away-from-home or create an oasis for others to enjoy and serve as a source of income for yourself, there are a few key points to consider before making a purchase decision.
Understanding Your Budget
Financial responsibility is a key component of any successful transaction, and a vacation property is no different. Purchasing a vacation home requires substantial planning and honest consideration of your budget, factoring in all outlying expenses beyond the cost of just the home itself. Keeping in mind the expected costs of this purchase and exploring all available financing options can ensure that you're making decisions best suited to your preferences and financial circumstances. If you're in the market for a vacation property, being prepared for the following items can help make your transition into vacation mode that much smoother.
Insurance
Similar to your main residence, a vacation rental home should be protected with, at minimum, short-term rental insurance, especially if you're located near water or other potentially high-risk areas. Proper Insurance® offers a comprehensive specialty commercial policy that protects property owners for their building, contents, business income, and commercial business liability. The risk of liability is not something you want to take your chances with, so be sure to shop around and find the policy package that gives you peace of mind both mentally and financially.
Maintenance and Utilities
Utility fees are expected, however with a rental property, it's best to over-anticipate these fees. Renters may utilize water, heat and electricity to different extremes, causing your bills to potentially fluctuate. Similarly, with maintenance and repairs, you'll want to keep your property in tip-top shape to stand out in your market. Depending on the distance between your primary residence and your vacation home you may be able to manage regular maintenance and unexpected repairs yourself. But if that is not an option, hiring a property manager like Holiday Vacation Rentals will ensure your home is monitored and attended for any maintenance needs.
Taxes
Vacation rental property taxes can be confusing, but with proper knowledge, there are several useful tips for getting the most out of your investment. Beginning with understanding the ins and outs of what makes for a vacation rental property versus a second home—a distinction that can mean dramatically different things taxwise.
Rental property tax deductions are an important variable that you can use to your advantage. For example, as a vacation property landlord, you can deduct general expenses for managing and maintaining the property, as well as the cost of materials needed to perform maintenance. A certified tax professional can help ensure you're deducting all appropriate expenses and avoiding any mistakes.
Optimizing Your Location
As with any real estate investment, location is everything. When it comes to vacation property, this element is even more important. The location of your vacation home is a key determinant in how profitable the property will be if you plan to rent to offset the cost of ownership. When shopping around, consider the following few questions:
Is the location in a year-round or seasonal vacation market?
What is the market demand and occupancy?
What type of home and locations are desirable for rental and in the highest demand?
Determining these items can help narrow down your search and better gauge what it is you're looking for in your ideal purchase. Depending on the type of vacationer you hope to attract, proximity to local attractions may also play a factor in your search. While some of these factors may be out of your control or desired budget, there are ways to make your location work for you.
Desirable Amenities
Depending on the state of your property at purchase, staying up to date with what vacationers are looking for in a rental property can ensure your vacation home offers the essentials, plus a few luxury amenities. If your goal is to offset the cost of your purchase by renting out the property on a regular basis, it's important to equip your home to support a variety of amenities for rental guests. Consider renovating underused spaces to add additional sleeping accommodations for larger groups. For example, converting an unnecessary office or second sitting room into an additional bedroom with two sets of bunk beds may offer more value to vacationers. Appealing to rental guests with children or pets can also be achieved with strategic improvements. Fencing in the yard, installing a pool, renovating a basement into a game room are all one-time projects that can contribute to long-term profitability.
In addition to rental property tax specifics previously mentioned, be aware that home improvement costs are not tax deductible. It's important to consider financing options that fit into your budget plan. A home improvement personal loan, for example, can offer a manageable payment plan that allows you to get the project done now and pay it off as your property begins producing income. If you're having trouble deciding which amenities or improvements will bring in the best return, put yourself in the shoes of your rental guests and contemplate what consists of a top-quality vacation home.
Personal Investment
Rounding this all out, the most important factor to consider when purchasing a vacation rental property is the level of personal time you intend to commit. Property maintenance, reservation management, guest services, on-call emergencies services and so on, can be a lot of work and it's essential that you keep up with it all to maintain your status as a quality rental. These items are also accompanied by promotional responsibilities. Should you choose to "rent by owner," you would also have to manage and budget for a website, social media, marketing and associated fees to online travel agents. At a glance this can all seem a bit overwhelming, however, it doesn't have to be. An established rental management company can offer the professional guidance and assistance you need to keep your second home from turning into your second job. If you're interested in maximizing your income through vacation property rental, don't risk the worry and stress that comes with doing it on your own, let the experienced and reliable team at Holiday Vacation Rentals take this journey with you!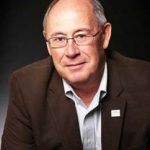 Alan R. Hammond is the founder and Managing Director of Holiday Vacation Rentals and Birchwood Property Management. He has served as a Director, Officer, and Treasurer of the Vacation Rental Managers Association (VRMA) and holds the Certificated Vacation Rental Manager (CVRM) designation. A recognized industry leader, Alan is featured in the book The Rental Game: Winning with a Professional Vacation Rental Team by Maureen Regan. Read more....