Professional Vacation Rental Management
We make it easy for you to rent your northern Michigan vacation home and help you maximize your rental income.
Contact Us
Learn More
Professional Vacation Rental Management
We make it easy for you to rent your northern Michigan vacation home and help you maximize your rental income.
Contact Us
Learn More
H oliday Vacation Rentals is a full-service professional vacation rental management company in northern Michigan servicing Boyne City, Charlevoix, Cross Village, Glen Arbor, Harbor Springs, and Petoskey areas.
Our mission is to provide rental guests with memorable "Up North" vacation experiences and to maximize rental revenue for home owners.
If you own a vacation home and are thinking about or already renting it out, we can help. Read more about what we have to offer below.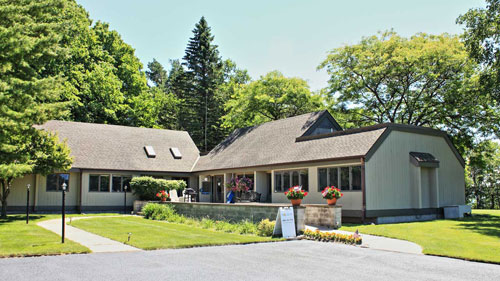 Convenience
Renting your vacation home when it's not being used can be a great way to offset the costs of homeownership, but the challenges can be daunting. We make it easy for you by managing the entire process.
We manage the marketing and advertising, booking reservations, guest amenities, arrival and services, housekeeping, and necessary bookkeeping including the collection and remittal of state and local accommodation tax.
Our expert staff will also ensure that your property is well cared for. When a need arises, we coordinate qualified and experienced contractors for services and repairs necessary to maintain your home.
And as a homeowner in our rental program, you will receive detailed monthly trust account reports on your rentals and receive your rental money quickly. You can also easily block out time for your own use without restriction.
Renting out your vacation home doesn't need to be hard! We take the work out of it, making it practical and convenient for you.
Peace of Mind
We understand that when renting your vacation home, you need to have peace of mind that your property will be in good hands. With Holiday Vacation Rentals, you can rest assured.
Holiday Vacation Rentals is a licensed and insured management company. In addition to managing the rental of your home, our expert staff will ensure your property is well cared for. We require Rental Damage Protection or a security deposit from each renter to protect your home against accidental damage. Travel insurance is optionally available to guests and can help ensure that you are paid and the renter is protected when an unexpected travel delay or event occurs that results in a cancellation.
Our property management and guest rental agreements are reviewed by legal professionals and include terms and conditions that protect your interests. As a licensed real estate company, we comply with state law under the Michigan Occupational Code, meet Trust Accounting requirements, and ensure compliance with state use and local accommodations tax assessments. You'll receive year-end statements and 1099 forms for accurate income tax filing.
Unparalleled Customer Service
Our goal of providing rental guests with memorable vacation experiences goes hand-in-hand with maximizing your rental revenue. Our staff is trained in industry best practices, and our exceptional customer service results in satisfied guests returning year after year. Our good-neighbor policy, rental rules, and 24-hour emergency assistance hotline help to ensure the safety and satisfaction of guests and owners alike.
Holiday Vacation Rentals is a member of Vacation Rental Housekeeping Professionals (VRHP) and maintain high quality standards for housekeeping and the cleanliness that guests expect. We provide a complete compliment of guest amenities. A home inspection is performed before and after each renter to ensure property care and guest satisfaction.
Performance
As a partner in our rental program, we provide you with more bookings. We excel at connecting guests and home owners by helping travelers find uniquely suitable vacation rental accommodations and destination experiences. Our Business to Business program provides added value savings to renters at local restaurants and attractions.
Your rental home will have a dedicated landing page on our website emphasizing your property's unique value proposition and  a rating, description, and photos that are optimized to be found in online search  Our website looks great and can be viewed  on desktop computer, a tablet, or a mobile phone. We invest time and energy into search engine optimization (SEO) and rank highly for relevant keyword searches.
Our destination marketing highlights the many benefits of choosing northern Michigan as a vacation destination. We reach rental guests on our blog, social media, and our email promotions. While most bookings are made direct with a Holiday Vacation Rentals reservationist, properties in our rental program are distributed to major online travel agencies (OTAs) like HomeAway, VRBO, and Airbnb.
Experience
Holiday Vacation Rentals has the expertise and knowledge necessary to rent your home successfully. As a professional management company, we continually educate ourselves to innovate and improve efficiency, to provide better guest experiences, and to provide homeowners with the information they need to know.
Keeping up with trends in this rapidly evolving industry can be a huge job in itself. We keep up with the latest news and trends both locally and nationally, and as a partner in our rental program, you'll receive timely and important information. Our blog posts and email newsletter will provide what you need to know to understand what's happening in the market and how it might affect your rental business.
From assessing the impact of the changing business model of distribution channels like HomeAway and Airbnb to providing insights into what guests are looking for and tips for how to maximize your rental revenue, we will help empower you with the knowledge you need to stay ahead of the game.
Holiday Vacation Rentals was founded in 2005 by Managing Director Alan R. Hammond, who has served as a Director, Officer, and Treasurer of the Vacation Rental Management Association (VRMA) and holds the Certificated Vacation Rental Manager (CVRM) designation. A recognized industry leader, Alan is quoted in the book The Rental Game: Winning with a Professional Vacation Rental Team by Maureen Regan. Holiday Vacation Rentals is a proud member of VRMA and VRHP, and an accredited member of the Better Business Bureau (BBB).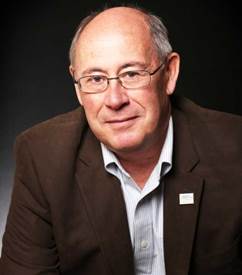 Value
Holiday Vacation Rentals offers a choice of competitive fee options for the management of your vacation rental home. While other vacation rental management companies might compete on price alone, our competitive commission rate options can provide you with the best value in professional rental management.
Take ownership of your time and allow us to do the heavy lifting.
Our experience and team have a track record that speaks for itself. Compare the HVR difference.
With Holiday Vacation Rentals, you don't need to worry about running into extra work, having to acquire new skills, or facing unexpected costs. And because we only earn a commission when your home is rented, we are highly motivated to help you maximize your bookings and rental revenue.
We worked directly with Holiday Vacation Rentals and Birchwood Realty to purchase our vacation home in the Birchwood Farms community in Harbor Springs. Their services were precisely what we were looking for to lease out our vacation property. Their expertise and professional guidance was so well designed as to be invaluable in dealing with the, otherwise overwhelming, task of setting up a home for this purpose.
When the time came that was right and necessary to sell our property, they acted with exceptional professionalism and personal ethics, and empathy. We maintain a friendship with this organization and look forward to working with them again in the future and highly recommend them for any business venture or vacation rental!
As homeowners, we could not be more satisfied with the services Holiday Vacation Rentals (HVR) has provided for us since 2014. When we partnered with HVR, we were first time rental property owners and to be quite honest we had no idea where to start. HVR made the entire process seamless from our end. They provided recommendations on reliable furnishings to make the home more appealing for renters, took detailed photos and drone footage for the website listing and handled all of the advertising, marketing and booking. The entire team has always been quick to respond to any and all emergencies that arise during the rental periods or times of vacancy. They are always prompt to reply to our requests whether that be for simple changes to the online listing for our home, or taking the extra time to visit the during extended vacancies. What I also love about HVR from the home owner perspective is they take a personal interest in ensuring my home is not treated like a "rental". We are a dual military family and this is our retirement home. On the rare occasion that something is damaged in the home, Kathie and Alan are right there to assist with resolving the issue and making sure we are satisfied with the outcome. We have been very fortunate and blessed to have the Holiday Vacation Rentals team taking care of our property and would highly recommend them to other property owners.
Contact us today to learn more or to request a free consultation to help you decide whether partnering with Holiday Vacation Rentals is the right path for you to take ownership of your time and improve your bottom line.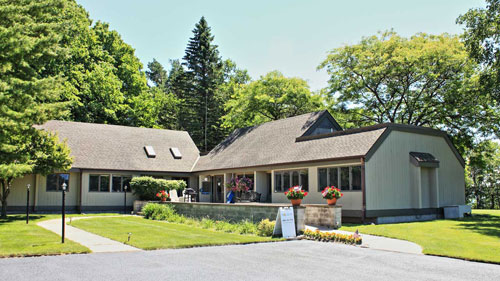 The Best Choice for the Care and Rental of Your Vacation Home
Download our information sheet explaining even more about the benefits of partnering with Holiday Vacation Rentals.
Free Rental Guide
Download our free Insider's Guide to Renting Your Vacation Home walking you step-by-step through what you need to know to achieve success.