Visitors to coastal villages along the shores of Lake Michigan can seek relief from summer heat in the world's fifth largest lake. Often referred to as a "Sweet Water Sea", Lake Michigan with its turquoise blue waters is sometimes difficult to distinguish from Caribbean oceans, except without the salt or sharks.   The coastal towns of Leland, Petoskey, Harbor Springs and Charlevoix are just a few stops you can make on the 1,100-mile Lake Michigan Circle Tour. Here are our go-to spots in northern Michigan for fully embracing the pure waters of Lake Michigan.
Where to Paddle and Cruise
For budget-friendly kayak and SUP rentals, Bahnhof Sport in Petoskey is conveniently located near downtown on the Little Traverse Wheel Way. Walk just a few yards to their launch site into the Little Traverse Bay. Paddle along the sandy shoreline of the Petoskey State Park or by the Petoskey marina. If you're looking for a longer tour, circle around the bay to Harbor Springs to see stunning Victorian -style summer homes and cottages along the shoreline and in exclusive Harbor Point.
Sunshine Charters in Charlevoix takes you through both Lake Charlevoix and Lake Michigan. Passengers enjoy the scenic shoreline and can take a cool dip from the boat. Set sail on a sunset cruise for the best seat in the house for a Million Dollar Sunset.
Something Beyond the Ordinary: Island Tours
Take the Manitou Island Transit Ferry from the popular historic Fishtown Dock in Leland. Some of the best scenic views on Lake Michigan can be found along the Sleeping Bear Dunes National Lake Shore. Explore the island's miles of beaches, swim and splash in the waves of the spectacular and mighty lake. While here, make a stop along the Empire Bluff Trail for even more breathtaking views.
From Charlevoix, hop aboard the ferry to Beaver Island, the most remote island on Lake Michigan. Go snorkeling, diving, paddling, or take to the skies in a sea plane – an endless array of activities wait for you to experience the big lake!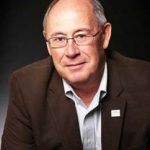 Alan R. Hammond is the founder and Managing Director of Holiday Vacation Rentals and Birchwood Property Management. He has served as a Director, Officer, and Treasurer of the Vacation Rental Managers Association (VRMA) and holds the Certificated Vacation Rental Manager (CVRM) designation. A recognized industry leader, Alan is featured in the book The Rental Game: Winning with a Professional Vacation Rental Team by Maureen Regan. Read more....