A popular day trip in Northern Michigan is a visit up to Mackinac Island. The island is family-friendly with activity levels ranging from lounging by the water's edge to horseback riding and tandem biking. Here are some of our suggestions for a fun-filled day on the island.
There are several ferry companies located along the shores in Mackinaw City to take you to the island. The most well known are Arnold, Shepler's, and Star Line, each offering their own unique charm. After arriving on the island you will feel as if you traveled back in time. The streets downtown are filled with lively music, horse-drawn carriages, bicycles and the delicious aroma of fudge. No motorized transportation is allowed on the island which creates a true one of a kind experience.
To learn more about the history of the island walk up to Fort Mackinac. The fort sits on a bluff overlooking downtown and the clear waters of the straits. There are enough educational activities to keep you entertained for hours including historic buildings, movies, cannon shootings, and even learning how to be a soldier.
Other great activities and sites of interest include renting bikes to ride around the island, visiting The Original Butterfly House or one of the many museums displaying the island's history,  ghost hunts, boat rides, shopping, golfing, horseback riding and horse-drawn carriage tours, and great food and entertainment.
The island was America's second state park and has many fantastic landmarks throughout. Be sure to visit Arch Rock, Sugar Loaf, Skull Cave, or Devil's Kitchen to name a few.
To get more Northern Michigan Vacation Tips, visit our website, Holiday Vacation Rentals.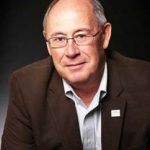 Alan R. Hammond is the founder and Managing Director of Holiday Vacation Rentals and Birchwood Property Management. He has served as a Director, Officer, and Treasurer of the Vacation Rental Managers Association (VRMA) and holds the Certificated Vacation Rental Manager (CVRM) designation. A recognized industry leader, Alan is featured in the book The Rental Game: Winning with a Professional Vacation Rental Team by Maureen Regan. Read more....