There's no better place to be during the fall season than northern Michigan! Numerous fall activities await, and you're sure to find plenty of fun for the whole family. If you're looking for things to do on your Up North vacation this autumn, here are our top ten suggested fall activities:
1. Fall Color Tours
No "Up North" vacation in the fall would be complete without taking a leisurely drive to take in the awesomeness of the fall colors. Fall Color Tours in northern Michigan include wine country and the Lake Charlevoix area. But the one stretch of road you definitely want to make sure to tour is scenic M-119 (Lake Shore Drive) between Harbor Springs and Cross Village, otherwise known as the famous "Tunnel of Trees" Scenic Heritage Route.
Meandering along this winding stretch of road, you'll take in breathtaking views of Lake Michigan. And there's no better time than fall to travel this scenic highway as the forest canopy explodes into color. You'll definitely want to bring your camera to capture some of the scenery and preserve the memory.
There are also some great spots to stop along the way. Pay us a visit in our office at the entrance to Birchwood Farms Golf & Country Club and pick up your keys to a vacation rental accommodation! Great places to stop and stretch your legs for a spell include Pond Hill Farm, the Good Hart General Store, and the famous Legs Inn in Cross Village.
2. Pond Hill Farm
We just mentioned it as a place to stop on your scenic color tour, but Pond Hill Farm is a great destination in itself if you're looking for family-friendly fall activities. Their fall festival events include hayrides, pig races, pumpkin bowling, pumpkin painting, and pumpkin smashing. Enjoy cider and donuts and pick your own pumpkin from the patch. The younger children can have fun on the playground while the older kids and adults try their hand at the squash rocket—a giant slingshot you can shoot squash or potatoes from. (What could be more fun than that?!) While there, you can also enjoy a meal at the café or taste some selections from their winery and brewery at the bar. Check their calendar of events for dates and other activities.
3. Halloween in Harbor Springs
Voted one of "America's Best Towns for Halloween" by Travel + Leisure magazine, the quaint town of Harbor Springs should definitely be on your list of places to visit. Fall events include glass pumpkin blowing demonstrations; the Harbor Springs Brew Festival, with music, beer tastings, and food on the waterfront; the annual Halloween parade; and, of course, trick-or-treating! View the Harbor Springs Visitors Guide calendar of events or visit the Harbor Springs Chamber of Commerce for dates and additional information.
4. Apple Fest in Charlevoix
Like Harbor Springs, Charlevoix is a town that knows how to do autumn right. Charlevoix's annual Apple Fest is a celebration of the harvest season at East Park. Things to do and see include an arts and crafts shows, the farmers market, the Castle Farms Train Area, a petting farm, face painting, and music on the waterfront. East Park is right downtown, where you can also find unique shopping and dining experiences. For more information, view the Charlevoix Chamber of Commerce's events calendar.
5. Hike the North Country Trail
Northern Michigan boasts plenty of great hiking trails, but topping the list is the North Country Trail.  This 4,600-mile trail traverses eight states, including both upper and lower peninsulas of Michigan.  There are plenty of stretches of trail awaiting you in Charlevoix and Emmet counties, but one of our personal favorite sections is between West Sturgeon Bay Trail and Lakeview Road north of Cross Village.
There's parking at either end of this stretch, so if you have two vehicles, you can drop one off at one end and start your hike from the other—unless, of course, you want to hike it both ways, which you may end up wanting to do anyways! Heading north from Sturgeon Bay Trail, you'll soon be inside of Wilderness State Park. There's nothing like getting out to stretch your legs and enjoying the colorful foliage and crisp fall air, and there's no place better to do it than the North Country! For a map and more information about the trail, visit NorthCountryTrail.org.
6. Bike the Little Traverse Wheelway
While we're on the subject of trails, it's worth mentioning the Little Traverse Wheelway, which stretches 26 miles between Charlevoix and Harbor Springs. You'll take in spectacular views of Little Traverse Bay as you walk or bike the Wheelway, which is mostly paved, with short sections of boardwalk, sidewalk, or road. Pack a lunch and stop at one of the numerous picnic tables you'll find along the way for a bite. For more information about the Wheelway, including a downloadable map, visit the Top of Michigan Trails Council website.
(For more information and maps of area trails, including hiking, biking, equestrian, off-road vehicle, and snowmobiling, check out UpNorthTrails.org.)
7. Zip Lining Canopy Tour
What better way to take in the fall colors than zip lining through the forest canopy? Places you can find zip lining action include Old Mill Creek Historic Park between Mackinaw City and Cheboygan, Boyne Highlands in Harbor Springs, Boyne Mountain in Boyne Falls, and Wildwood Rush Zip Line Canopy Tours in Boyne City. For more information and our tips on how to get the most out of your zip lining adventure, click here!
8. Boat the Inland Waterway
Another unique way to take in the fall colors is by renting a pontoon boat or kayak and touring the Inland Waterway. At nearly 40 miles long, the Inland Waterway is Michigan's longest chain of rivers and lakes. Carved out by the glaciers of the last Ice Age, which retreated some 25,000 years ago, the Inland Waterway runs through Pickerel Lake, Crooked Lake, Crooked River, Burt Lake, Indian River, Mullet Lake, Cheboygan River, arriving finally at the great Lake Huron.
You're sure to get a fair share of rest and relaxation as you wind lazily along the Inland Waterway, enjoying the colorful autumn foliage, passing under bridges, and going through two locks. With 17 species of fish inhabiting the Waterway, you might also want to try your hand at trolling. For more information about the Waterway, visit the Indian River Chamber of Commerce, and for a series of videos providing a glimpse of what you can see along the way, visit Fishweb.com.
9. Mackinaw Manor
Fall is Halloween time, and what Halloween would be complete without a visit to a haunted house? At Mackinaw Crossings  in Mackinaw City, you'll find Mackinaw Manor, a fully automated haunted house that uses animatronics and other state of the art special effects to give you a frighteningly good time. For more information, visit MackinawManor.com—if you dare!
10. Hunting
Fall in northern Michigan is hunting season, on you'll be seeing plenty of orange on the locals this time of year, as well as folks from downstate who make the trip up. "Hunters flock to Northern Michigan for duck and goose season openers", as MLive cleverly quips! Northern Michigan's deer camps also draw locals and visitors alike for a true out-of-doors experience. For season calendars, visit the website of the Michigan Department of Natural Resources.
If you're not into deer hunting, you might try your hand at rock hunting! With northern Michigan's many beaches, including inside numerous state parks, there is no shortage of places to stroll the shoreline looking for stones. One particularly precious find is the Petoskey Stone, a prehistoric fossil with hexagon-shaped corallites that Michigan boasts as its state stone.
The northern Michigan town of Petoskey, like the stone, was named for Pet-O-Sega, who was born in 1787 to a French fur trader and his native American wife and whose name means "Rays of the Rising Sun" in the Odawa (or Ottawa) language. Petoskey stones hide among the other rocks, looking like ordinary limestone when dry, but the "rays of the rising sun" hexagonal pattern of these fossils pops out when wet. So keep an eye out right along the water's edge! For some insider tips and inspiration, check out the Michigan Rockhounding Facebook page.
Conclusion
With so many things to do in northern Michigan during the fall, you're sure to find something the whole family can enjoy. If you're ready to get started planning your Up North vacation and want to find uniquely suited accommodations for your family or group, contact us today to see what we can do for you!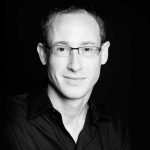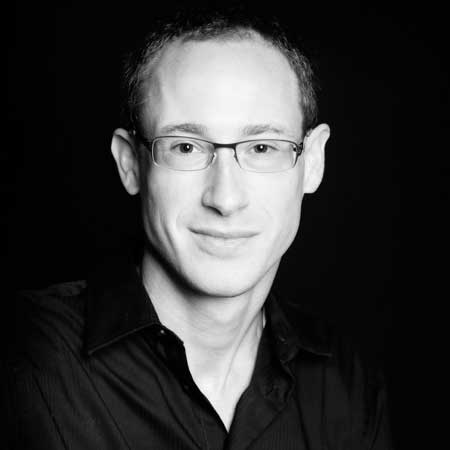 Jeremy loves the northern Michigan outdoors, and his hobbies include hiking, biking, exploring, and photography.