Zip lining has become a popular attraction in northern Michigan. There is plenty of adventure to be had at Old Mill Creek Historic Park in Cheboygan, Boyne Highlands Resort in Harbor Springs, Boyne Mountain Resort in Boyne Falls and Wildwood Rush Zip Line Canopy Tours in Boyne City, all of which have become popular adventure attractions. The appeal of Zip Lining is attracting all ages to this Eco-friendly activity, from thrill seekers  to those looking to conquer their fear of heights under the watchful eye of professionally trained guides. A common tourist attraction in exotic destinations, zip lining was originally created as a form of transportation and commonly used for delivering food and goods to remote, mountainous areas.  Now, adventure-seekers in northern Michigan can embrace the outdoors and the incredible scenery like never before!
Wildwood Rush Zip Line Canopy Tours in Boyne City, Michigan certainly isn't lacking in the area of hospitality, fun, and breathtaking views! You can't miss the large red truck at the front entrance that awaits to take groups on a two-hour tour through the trees. 7,000 feet of zip lines and five suspended sky bridges take guests on a thrilling journey through rolling hills and valleys of northern Michigan once explored by Ernest Hemingway.
The canopy tours have received rave reviews for the stunning Up North scenery and exhilarating ride, sure to entertain young and old alike. Guides put any nervous guests' minds at ease with their experience, energy, and knowledge of the course.  You'll find many participants are first-time zippers of all ages looking for a memorable, thrilling experience to check off their bucket list. With safety being of the utmost importance at Wildwood Rush, all zip liners have to focus on is being in the moment and connecting with nature like never before!
Tour Tips and Highlights
Bring close-toed, comfortable running or walking shoes. You'll encounter some relatively steep slopes along the trails and suspension bridges leading to each zip line.
You might want to bring a pair of sunglasses, and athletic wear is recommended so you are comfortable in the safety harness. For cooler days, wear a few layers with a windbreaker.
Bring a close-fitting sling bag or a backpack that buckles in the front to keep your phone and camera secure. You can bring your own water bottle or Camelbak so long they are secured (water is also provided halfway through the tour).
Bring a camera with a strap to capture the moment pre-zip or mid-flight!
Each line gradually gets faster and higher, with lines reaching heights of 84 feet and speeds of up to 40 mph.
Line 9, the Triple Zip, is your final stop on the tour. Guides teach you how to flip upside down or turn as you fly down their fastest, longest line extending 1,200 feet! This is Wildwood's racing line and is also available for guests to enjoy outside of the full canopy tour.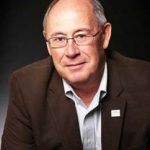 Alan R. Hammond is the founder and Managing Director of Holiday Vacation Rentals and Birchwood Property Management. He has served as a Director, Officer, and Treasurer of the Vacation Rental Managers Association (VRMA) and holds the Certificated Vacation Rental Manager (CVRM) designation. A recognized industry leader, Alan is featured in the book The Rental Game: Winning with a Professional Vacation Rental Team by Maureen Regan. Read more....