More and more people are discovering the advantages of choosing a vacation rental for their next Northern Michigan getaway. The extra amenities not found in hotels can be a refreshing, luxurious and rewarding way to spend a well-earned vacation and can often times cost less money. Consider our top six advantages of vacation rentals when choosing accommodation for your next getaway: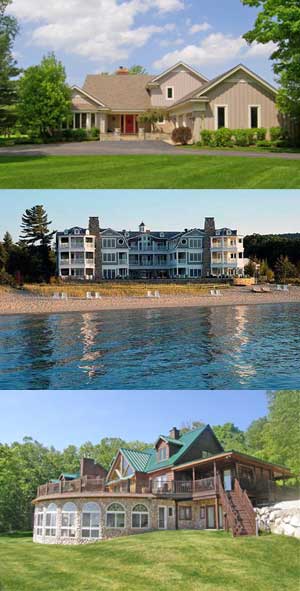 1.  Savings on Meals – A furnished kitchen in a vacation rental allows you to prepare many of your own meals. During a week's vacation, dining in, rather than going to restaurants for every meal, can translate into hundreds of dollars in savings on food alone.
2.  More Room – A vacation home, condo, or cottage usually has more room to spread out and relax, and that's what a vacation is all about! Often the vacation rental has a living room, dining room, kitchen, and a porch, balcony, or deck. When you're on vacation, it's nice to have space to gather with friends and family. Numerous bedrooms also means not having to pay for multiple hotel rooms.
3.  Beautiful Furnishings – Many vacation properties reflect the good taste and pride of the owners with fine furnishings and decorator touches.  Select a higher rated rental for fine amenities and furnishings.
4.  More Privacy – Often the homes, cottages and condos are more secluded and private than a room in a hotel. In a hotel, you may have revelers roaming the halls at all hours… not in a vacation rental.
5.  Fully Equipped – In addition to a furnished kitchen with microwave, refrigerator and utensils, the vacation property typically will have a washer and dryer. Guests can wash their golf, tennis, ski, or beach wear each day, translating into less luggage to haul on the trip. Vacation rentals are also furnished with all bed and bath linens as well as a starter supply of toilet paper, paper towels, and tissues.
6.  Experience – Vacation Rentals provide the opportunity to experience a vacation town or resort community the way the locals do. Many rentals come with access to the amenities of their specific location, such as a private community beach or access to a private golf course (such as our rentals in Birchwood Farms Golf and Country Club).
What You'll Give Up if You Typically Book at a Hotel or Resort: Unlike a hotel or resort, with a vacation rental there will be no maid service, room service (unless arrangements are made in advance), in-house restaurants, or poolside bar. If you're at the beach there may not be beach chairs or beach towels provided. Therefore, you should plan accordingly and bring what is necessary to fulfill your vacation expectations. Ask us what we recommend your group to bring along to your specific rental home on your vacation.
Learn more about renting vacation homes in Northern Michigan.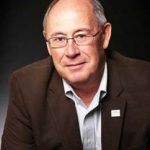 Alan R. Hammond is the founder and Managing Director of Holiday Vacation Rentals and Birchwood Property Management. He has served as a Director, Officer, and Treasurer of the Vacation Rental Managers Association (VRMA) and holds the Certificated Vacation Rental Manager (CVRM) designation. A recognized industry leader, Alan is featured in the book The Rental Game: Winning with a Professional Vacation Rental Team by Maureen Regan. Read more....