Northern Michigan is a great location for a snowshoeing and cross country skiing getaway. Located about 15 minutes east of Petoskey, MI, Wildwood Hills Pathway is a hidden gem for outdoor recreation in Northern Michigan all year long.
This 11 mile trail system travels through beautiful Northern Michigan forests, offers various sized loops based on your skill level. During the winter months these paths are ideal for cross country skiing and snowshoeing. When the snow melts away the trails are open to mountain bikers and hikers.
View more photos on our Holiday Vacation Rentals Facebook page.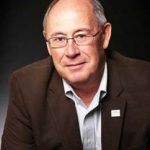 Alan R. Hammond is the founder and Managing Director of Holiday Vacation Rentals and Birchwood Property Management. He has served as a Director, Officer, and Treasurer of the Vacation Rental Managers Association (VRMA) and holds the Certificated Vacation Rental Manager (CVRM) designation. A recognized industry leader, Alan is featured in the book The Rental Game: Winning with a Professional Vacation Rental Team by Maureen Regan. Read more....