Free Rental Guide!
Learn what it takes to rent your vacation home and maximize your rental income.
Free Rental Guide!
Learn what it takes to rent your vacation home and maximize your rental income.
Several Holiday Vacation Rental team members ventured south this past October to New Orleans, Louisiana for the 2015 Vacation Rental Managers Association (VRMA) Annual Conference. Well over 1400 vacation rental professionals attended the event to discuss trends in all sectors of the industry and what the future may hold. An event like this provides much more than an opportunity to gather a few business cards. As vacation rentals are growing to become the preferred choice in travel accommodations, now is the time to fine tune and rethink how your management company is presenting themselves, beginning with vacation planning to the booking process and through the guest departure.
The conference consisted of breakout sessions, round table discussions, workshops, and a motivational keynote speakers to kick off the day. Sessions tackled issues every department in the vacation rental industry faces and how to how to look at them differently. The Vendor Showcase offered an opportunity to meet with suppliers and software providers offering us new tools that will improve the organization of each department, the reservation process, and management of our properties. During discussions with other vacation rental managers, speakers, and businesses, we found ourselves walking away both relieved that many of other companies encounter the same daily challenges we face and inspired with new tips and ideas in hand we may have never thought of.
As we prepare to launch our new website, we left New Orleans with plenty of suggestions for successfully painting a picture of what a guest that is planning to stay in a vacation rental will experience. Easy-to-read availability calendars and rates, professional quality photos and videos providing 360 tours of the home and surrounding area, guides to find the nearest hiking trails, beaches, and breweries. These are the things travelers care about as they plan their vacation. Having the opportunity at this conference to hear what are the best practices for inspiring team members, and most importantly, creating the best possible experience for a guest so they leave wanting to return again.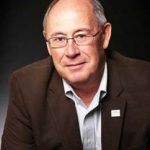 Alan R. Hammond is the founder and Managing Director of Holiday Vacation Rentals and Birchwood Property Management. He has served as a Director, Officer, and Treasurer of the Vacation Rental Managers Association (VRMA) and holds the Certificated Vacation Rental Manager (CVRM) designation. A recognized industry leader, Alan is featured in the book The Rental Game: Winning with a Professional Vacation Rental Team by Maureen Regan. Read more....