Free Rental Guide!
Learn what it takes to rent your vacation home and maximize your rental income.
Free Rental Guide!
Learn what it takes to rent your vacation home and maximize your rental income.
With the new site, HVR wanted to completely improve the user experience, looking for customers to enter the site and immediately be drawn in by stunning images of a waterfront vacation rental or northern Michigan's Million Dollar Sunset.  The company wanted to make sure audiences would have an improved vacation planning experience.
The goal of HVR was to create a website offering crisper images on pages with improved navigation, cleaner layouts, and faster loading time. Clicking through the slideshows on each property page, customers can find themselves already knowing which kids will be in the bunk room  or visualizing the family grilling out on the deck. Customers can then select to view the availability calendar, receive an instant quote and book, and do so just as easily on their mobile device. Each of the properties is categorized based  on whether it is pet or price friendly, on the beach, or in a golf club community.
New visitors, homeowners, and past guests will find a lot of the same rental and area information and components from the old site, but better organized with a new look, fresher content, and images that truly inspire you to come to northern Michigan and vacation like a local!  HVR is excited to show off a new website offering an enhanced user experience and more effectively demonstrates the company's personality and everything they have to offer.
The website development does not stop with the launch.  More features, photos, drone videos and information will be added over the coming months as SEO (search engine optimization) continues. Improved SEO strategies and updates will have the website rank higher in search position and discovered by more travelers who are seeking vacation planning tips and accommodation suggestions for a unique travel experience.
The site navigation is easy and convenient for users and will help to build even greater brand loyalty  and continue to bring guests back year after year.
The updated features and user-friendly booking process will reduce an overreliance on the large online travel agencies such as VRBO, HomeAway now owned by Expedia and TripAdvisor that are increasing the cost of renting with expensive ads and rising fees. Booking directly through an independent vacation rental company and using their website as a resource of travel information creates an easier, more personalized vacation planning experience.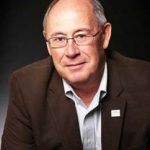 Alan R. Hammond is the founder and Managing Director of Holiday Vacation Rentals and Birchwood Property Management. He has served as a Director, Officer, and Treasurer of the Vacation Rental Managers Association (VRMA) and holds the Certificated Vacation Rental Manager (CVRM) designation. A recognized industry leader, Alan is featured in the book The Rental Game: Winning with a Professional Vacation Rental Team by Maureen Regan. Read more....