Free Rental Guide!
Learn what it takes to rent your vacation home and maximize your rental income.
Free Rental Guide!
Learn what it takes to rent your vacation home and maximize your rental income.
When making decisions about the management and marketing of vacation rentals, it is important to understand how your decisions can have a significant impact on your time, business success, and bottom line. According to the directory site Homeaway (September 2013), owners spend an average of 8.4 hours a week just marketing and managing their bookings. That's equal to a full workday every week!
In a relatively short period of time, the complexity of successfully managing vacation rentals  has increased. While the large advertising portals and distribution channels have offered a valuable service and increased awareness of vacation rentals to consumers, their market dominance will change the way vacation rental properties are managed and marketed.
The market dominance of large online channels can ultimately lead to higher prices for consumers as  owners and professional managers past on costs that cannot be absorbed.  While some rental owners and managers will be caught in a pricing squeeze, the most established professional management companies have an advantage of the resources necessary to avoid over-reliance on dominant sites and can compete effectively.  Advertising rates for the top page positions on some of the major channels have tripled.  Adding to the ad placement challenge are the new Pay Per Booking listings, which compete with paid ads for the coveted top positions.  While less desirable ad positions will be available at a lower cost, these less prominent placements will tend to compete on price, and could experience lower rental rates, lower occupancy, and less rental income.  
Bookings are only one aspect of the vacation rental business.  The management of maintenance, housekeeping, insurance administration, guest services, emergencies, security deposits, tax collection and remittal, and compliance with regulatory requirements are time consuming endeavors.  After adding time and cost of website, marketing, and channel management, the value of using a Professional Vacation Rental Management Company becomes apparent.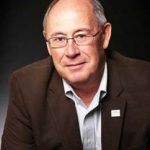 Alan R. Hammond is the founder and Managing Director of Holiday Vacation Rentals and Birchwood Property Management. He has served as a Director, Officer, and Treasurer of the Vacation Rental Managers Association (VRMA) and holds the Certificated Vacation Rental Manager (CVRM) designation. A recognized industry leader, Alan is featured in the book The Rental Game: Winning with a Professional Vacation Rental Team by Maureen Regan. Read more....