Northern Michigan has an abundance of summer activities to enjoy. As you start to plan your next vacation to Michigan, consider some of our top suggestions for packing:
1. Lots of layers
A typical Northern Michigan summer day is warm enough for shorts and tank tops, but when the sun sets you may be reaching for your jeans and sweatshirts. If you plan to be out all day, dress in layers to accommodate the changing temperatures. A great insider tip to remember: Mackinac Island and Beaver Island are typically 5-10 degrees cooler than the main land so bring a sweatshirt/jacket or buy one as a souvenir on the island.
2. Beach gear
More than likely your family will want to spend a day at one of Northern Michigan's numerous local beaches. Be sure to pack swimsuits, beach towels, a good hat or beach umbrella, plenty of sunscreen, water footwear (flip flops, sandals, or water shoes), water bottles, beach chairs, and toys for a day of fun in the sun.
3. A nautical outfit
Locals and visitors alike enjoy displaying their love for the lakes by wearing blue and white stripes, bright sun dresses, large hats, or fun beach prints. And if a boat excursion is in your itinerary you will look like you were born a true Michigander! Have fun with it.
4. Shoes for walking and hiking
If you plan to spend an afternoon window shopping, such as in the Petoskey Gaslight Shopping District, you may want some comfortable walking shoes.
There are numerous scenic hiking trails in the area, including in many of our state parks, so bring along your hiking shoes, bug spray, and other gear to enjoy time with nature.
5. Sunglasses
When the sun shines down on our beautiful lakes, the water will glisten and shine a bright blue! It is a beautiful sight but can cause squinty-eyes in family photos. Look like the cool family this year and snap photos with each of you displaying your favorite shades!
6. Biking gear
Biking is a growing Northern Michigan activity with miles of paved or off-road trails ideal for cyclists. Join the other enthusiasts and bring along your cycling apparel, helmets, and bike — or rent from one of the many local shops.
7. Something nice
Going on vacation is a great excuse to dine someplace fancy. Upscale restaurants dot the Michigan lakeshore and are a perfect outing to wear your favorite dress or tie.
Many local golf clubs do also have dress codes in order to play. Check with the golf desk to see what they require.
8. Something casual
Although there are many reasons to dress up, there are also reasons to dress more relaxed. You will want something comfortable to wear for activities like zip lining, hiking, skydiving, shopping, wine tours, and visiting museums. This is a great time for you to showcase your new Michigan T-shirt!
9. A light jacket, umbrella, and rainy day activities
Lake effect rain is always a possibility during your vacation, so it is best to be prepared by having a few rainy day activities planned in advance. Bring along some of your favorite board games and movies, or plan excursions into town for shopping and visiting local museums and art galleries. Either a hat and rain jacket or an umbrella would be a good idea for these occasions.
Of course, you don't let a little light rain keep you from enjoying the great outdoors! If the weather is looking uncertain and you plan on hiking, biking, or doing other outdoor activities, it may be a good idea to bring a hat and light rain jacket. To keep your stuff dry, throw a rain cover over your backpack, and to keep your feet dry, consider waterproof shoes.
10. A great camera
You will find a new photo-op around every corner so make sure you are ready to capture these memories. Northern Michigan is a popular destination for professional and amateur photographers alike. Bring along a good camera with plenty of space for photos or extra film so you will always remember the natural beauty of northern Michigan and the smiles on your families faces.
Ready to book your northern Michigan vacation? Click here to learn about the benefits of renting a vacation home or click here to search for a vacation rental now.
For more great information, tips, and Northern Michigan Rentals, visit us at www.HolidayVacationRental.com.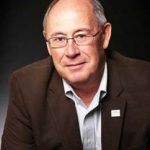 Alan R. Hammond is the founder and Managing Director of Holiday Vacation Rentals and Birchwood Property Management. He has served as a Director, Officer, and Treasurer of the Vacation Rental Managers Association (VRMA) and holds the Certificated Vacation Rental Manager (CVRM) designation. A recognized industry leader, Alan is featured in the book The Rental Game: Winning with a Professional Vacation Rental Team by Maureen Regan. Read more....