Free Rental Guide!
Learn what it takes to rent your vacation home and maximize your rental income.
Free Rental Guide!
Learn what it takes to rent your vacation home and maximize your rental income.
Vacation Rental Industry News – Travel news and views from around the world.
Michael Porter recently posted a noteworthy article about the dangers of major online ad portals, like Home Away and Trip Advisor monopolizing the vacation rental industry online distribution.
The awareness of vacation rentals has grown with the advent of large ad portal companies like HomeAway.  At the same time, subscription rates have increased from a few hundred dollars to near a thousand dollars in order to have placement in coveted top page ad positions.  As more top ad positions become rentals that participate in a transaction revenue model rather than subscription or pay per lead ads, fees of 10% and up can be anticipated.
Unlike traditional advertising outlets, these large online companies are your competition and could severely affect your business.  The hotel industry suffered a similar loss of web distribution, when Expedia dominated online booking, dictated terms and increased fees to near 25%, before the major hotel franchises began to take back control of their online inventory.
While the dangers of web monopolization or "dominance" are real, there are some steps that vacation rental managers can take to avoid being adversely impacted by these large ad portals or online travel agents (OTAs).
Don't become reliant on the large OTA for all your online rental distribution and sales.
Build a well optimized web site with online booking capability.
Define and build your Brand presence.
Market your destination.
Build lots of relevant content into your website
Join your State travel and lodging organizations
Make sure you rank well in local search.  With a little effort you can manage much of your SEO and link building with your local community
Don't use link farms and irrelevant link building tactics
Join your local Chamber of Commerce and convention visitors bureau and make sure your web site is listed.
Go social…. Facebook, twitter, YouTube and Pinterest will incubate interest in your area and rentals
Build a data base and use email marketing and flash promotions.
Use Google analytics and use PPC (pay per click) advertising
Use guest reviews  like Flipkey and Google reviews
Hire an expert for your SEO and ad word campaigns once you have taken it as far as you can
Consider using property management software that is independent of software offered by the OTAs to manage your online booking and availability calendars.
Keep your web content unique.  If you use online portals to advertise your inventory don't give them your unique website and vacation rental home content.
Track you inquires and conversions from the OTAs and compare them to your organic website results
Try to limit your OTA distribution to only your "slow to book" or distressed inventory
Join the Vacation Rental Managers Association (VRMA) to stay informed on industry resources and trends.
Building your Website ranking and online marketing strategy will help you to compete effectively against the major OTAs.  If you work to become a dominate vacation rental company in your marketplace you will have the home court advantage and can compete with the major OTAs.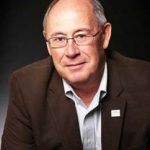 Alan R. Hammond is the founder and Managing Director of Holiday Vacation Rentals and Birchwood Property Management. He has served as a Director, Officer, and Treasurer of the Vacation Rental Managers Association (VRMA) and holds the Certificated Vacation Rental Manager (CVRM) designation. A recognized industry leader, Alan is featured in the book The Rental Game: Winning with a Professional Vacation Rental Team by Maureen Regan. Read more....