Free Rental Guide!
Learn what it takes to rent your vacation home and maximize your rental income.
Free Rental Guide!
Learn what it takes to rent your vacation home and maximize your rental income.
For vacation rental managers who have been around long enough to remember an offline life, the marketing of vacation rentals "ain't what it used to be." An article written by VRM Intel, A Look Back at How the Marketing and Competitive Landscape Has Changed for Vacation Rental Managers, takes a look at some of these changes and how they impact today's vacation rental managers. Here are some of their key points:
History of Vacation Rentals                                                                       
After World War II, a vacation system in Europe became popular which involved "vacation home sharing." European families would buy a vacation cottage/villa jointly and have exclusive use of the property for one of the four seasons. They rotated seasons so each family enjoyed the prime seasons equally. This concept was mostly utilized by families related to each other because of the trust factor involved in joint ownership and no property manager.
However, few families vacationed for an entire season at a time so owners found ways to monetize vacant periods, leading to the birth of the vacation rental and timeshare markets we know today.
The idea of vacationing in homes became widely accepted in the United States in the 1960's. By the 1970's and early 1980's many property management companies emerged, largely as a by-product of real estate companies identifying additional revenue streams and securing client loyalty.
Professional Rental Managers Today
Professional Property Managers today such as Holiday Vacation Rentals offer comprehensive, full-scale services to vacation home owners, including but not limited to:
Reservations
Marketing and advertising at no additional cost to homeowners
Maintenance
Local Check-in/Check-out
Local assistance and 24-hour emergency hotline
Housekeeping
Accounting
Licensed and insured management
Guest concierge services
In 1985, the Vacation Rental Managers Association (VRMA) was founded, and ten vacation rental managers gathered in Lake Tahoe for the first Annual Conference, which featured sessions on marketing and advertising. The industry expanded rapidly. Holiday Vacation Rentals is a proud member of VRMA and attends conferences regularly to keep employees up-to-date on the latest industry trends.
By 2013, the vast majority of Vacation Rental Managers have adopted:
1. A marketing strategy which incorporates 3rd party channels including websites such as Flipkey, TripAdvisor, and HomeAway
2. An operational strategy which handles inquiries and bookings from distribution channels
3. A guest relationship strategy which converts one-time guests into long-term customers
By the mid 1990's, the internet as a vacation planning tool began to transform vacation rental manager's websites with online booking components. As vacationers turned to the search engines to plan their vacations, it quickly became extremely important for vacation rental managers to dominate the Search Engine Results Pages (SERPs). Holiday Vacation Rentals continuously strives to improve search engine optimization, increasing findability online for rental guests and increasing rental inquiries. More inquiries results in more weeks rented for vacation homeowners.
Future of Vacation Rentals
The competitive and marketing landscape is still shifting for vacation rental managers, and the following trends are currently reshaping how traditional vacation rental managers market to their owners and guests:
1. Mergers and acquisitions in the vacation rentals space (in management companies, technology and distribution channels)
2. Increasing online marketing for vacation rental managers
3. An increased attention to data mining and usage
4. A surge in tools to manage the guest experience and remarket to the guest after their stay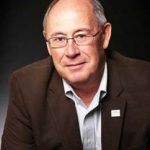 Alan R. Hammond is the founder and Managing Director of Holiday Vacation Rentals and Birchwood Property Management. He has served as a Director, Officer, and Treasurer of the Vacation Rental Managers Association (VRMA) and holds the Certificated Vacation Rental Manager (CVRM) designation. A recognized industry leader, Alan is featured in the book The Rental Game: Winning with a Professional Vacation Rental Team by Maureen Regan. Read more....