Free Rental Guide!
Learn what it takes to rent your vacation home and maximize your rental income.
Free Rental Guide!
Learn what it takes to rent your vacation home and maximize your rental income.
Why are more Northern Michigan vacation home owners choosing to rent their homes with a local professionally managed rental company? To receive the greatest value for their time and money! Holiday Vacation Rentals has trained staff to handle all aspects of rental reservations and care for your vacation property. You no longer have to worry about the details.  Holiday Vacation Rentals provides unmatched value and benefits to Northern Michigan homeowners including:
24/7: We manage vacation rentals 24/7 – we respond quickly and professionally to guest inquiries, vacationing guests and homeowners. Also, we respond to emergencies 24 hours a day. We provide all guests with our after-hours emergency number as well as local police and fire numbers, and we post important information in all vacation homes.
Guest Services: From reservation inquiries to secure, online booking; from check-in to repair calls; from concierge services to housekeeping and inspections; Holiday Vacation Rentals takes care of guests and vacation properties 24 hours a day.
Marketing: Who knows better how to market your vacation home than a professional manager? We live here, we participate in our communities, and we are part of tourism efforts. Local events, holidays, and seasonal opportunities are promoted to guests year-round. We maintain and market to an established customer base of guests who often return year after year as repeat customers.
Internet Marketing: We know Internet marketing! We know Search Engine Optimization! Our websites are attractive, easy to use and up-to-date. We know how to help guests find your property online when they are planning a vacation in the area. We manage email marketing to our database of over 10,000 renters, social media marketing, listing sites and a variety of other internet marketing strategies that will lead browsers to our website and to book your property.
Promotion: Print, internet, travel writer tours, email blasts, Facebook & Twitter, pre-arrival and post-vacation emails, guest surveys, contests, low-season promotions and "sales," brochures…we are hospitality experts who promote the area and your property!
Reservations Made Easy: In person, over the phone or online – whether paying by check or credit card – Holiday Vacation Rentals makes it easy for guests to book your property in a secure, professional environment. Rental & refund policies are clear and professional. We absorb the credit card fees into our cost of doing business – a savings for homeowners.
Additional Services: Travel insurance, additional housekeeping services, linen services and much more…we offer guests everything they need for a great vacation.
Housekeeping & Inspections: We employ trained, skilled housekeepers who keep your vacation rental home cleaned to industry standards. Inspectors are in your property before and after every guest, ensuring consistency, quality and making sure that everything is in order.
Maintenance: We make sure all properties are in great shape at all times – safe, clean and in good repair. We offer professional in-house maintenance services with a timely response to maintenance problems and after-hours requests for emergency services 7 days a week. We use reliable vendors who are qualified to
handle practically any situation, at fair prices. We require guests to purchase accidental rental damage insurance to cover against accidental breakages during their stay.
Interior Design Services: We offer in-house interior design and property improvement services. Our design professionals offer consultations and detailed plans for improvements designed to meet market demands and increase revenues.
Money: As professionals, we maximize the return on your investment property, earning you money when you are not using it. Professional marketing & excellent guest services earn guests' loyalty and repeat visits.
Records: We keep the records – from revenues to repairs, from lodging tax to 1099s – you'll receive professional, monthly accounting of what is happening at your property. We offer online owner access so information is available anytime, from any computer. Homeowners can review account information, rentals and revenues, make owner reservations and more.
Communication: We let you know what's happening – from property repairs and marketing initiatives to local issues and industry standards. We know the vacation rental industry and we'll keep you informed.
Security: As professional property managers, we are the constant "eyes and ears" for your property. Instead of sitting empty, vacation homes are lived in, checked and maintained continuously. We meet your guests; we're available if a problem arises.
Accountability: As your agent, we are primarily accountable to you, the property owner. All guests are required to sign a detailed rental agreement, and review the policies. We primarily rent to families or adult groups over the age of 25. We do everything we can to protect your home and your investment.
Local connections: We maintain relationships with local officials and agencies – from tourism boards to the police, from City Council to the Chamber. We are constantly making sure our homeowners and guests are top of mind in our community.
Good neighbors: Holiday Vacation Rentals understands the importance of being good neighbors. We maintain connections to property owners associations and your neighbors; we keep guests informed about subdivision rules as well as local laws.
Local Advocacy: We keep homeowners' best interests in mind at all times. We participate in our Chambers, Tourism Boards, Planning Commissions and other local & tourism related organizations.
Consumer Confidence: Booking a professionally managed vacation rental through a member of the Vacation Rental Managers Association (VRMA) is a seamless process, as nearly all members offer secure phone and Internet reservations systems, and members have made a commitment to quality hospitality, professionalism and industry excellence.
Time: Professional property managers save homeowners time. We do it all!
For more information Contact Us, or check out our website at www.HolidayVacationRental.com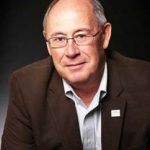 Alan R. Hammond is the founder and Managing Director of Holiday Vacation Rentals and Birchwood Property Management. He has served as a Director, Officer, and Treasurer of the Vacation Rental Managers Association (VRMA) and holds the Certificated Vacation Rental Manager (CVRM) designation. A recognized industry leader, Alan is featured in the book The Rental Game: Winning with a Professional Vacation Rental Team by Maureen Regan. Read more....